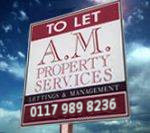 We have extensive experience in the above, with a portfolio of small and medium sized buildings, throughout the Bristol Area.

Quotations are available on request, but standard services include acting as Company Secretary and dealing with Companies House / Annual returns.

Book-keeping (additional charges may apply), arranging buildings insurance, chairing your AGM, and dealing with all contractors, and arranging general maintenance, and major works as necessary.

Please call or email, if you would like to discuss this any further.

References are available, on request, from existing clients.


Why you should choose us



Over 30 years' experience
Regular advertising on the internet
Established contacts with local tradespeople
Inventories arranged and inspections carried out for you
Free legal and safety advice
ARLA client money protection and personal indemnity insurance