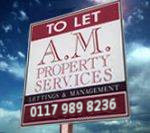 Do you have property to let in the Bristol area? We offer a cost-effective let only, part or complete-managed service.

We have over 25 years' experience of dealing with all aspects of letting your property, from inventories and management inspections to dealing with local authorities and housing associations. We regularly advertise in the local press and on the internet, and have established contacts with fully qualified local tradespeople to keep your property in the best possible condition and up to date with current regulations.

We can advise you on all aspects of letting your property, from legal and safety issues to taking inventories. We have extensive block management experience, and can also help overseas landlords with tax issues arising from letting their property in the UK.

As licensed members of ARLA, all our clients automatically benefit from the client money protection scheme and professional indemnity insurance - further details of this can be provided on request.

We are members of the Property Ombudsman Scheme, membership no N02130.

To comply with the April 6th 2007 Government Legislation relating to Tenant's Deposits, AM Property Services (Bristol) Ltd are members of the Tenancy Deposit Solutions Ltd Insurance based Tenancy Deposit Scheme. We are therefore still allowed to hold deposits from tenants as "stakeholders" rather than pass the deposit onto the Deposit Protection Service for them to hold in the alternative custodial scheme. Full details are available on www.mydeposits.co.uk, or please contact us if you have any queries.
Why you should choose us



Over 25 years' experience
Regular advertising in the press and on the internet
Established contacts with local tradespeople
Inventories and inspections carried out for you
Free legal and safety advice
ARLA client money protection and personal indemnity insurance